About Us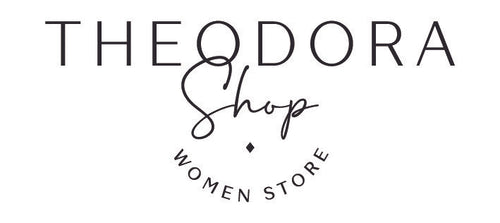 Theodora – About Us and Mission
Welcome to Theodora Shop, a place where you can be who you want through your choice of fashion. We're not just a fashion store, we want to be part of your journey to uncover the real you. Fashion should be fun, right? Yet sometimes you feel you're dressing how you're expected to? That's not how we work at Theodora! We want to help women feel empowered through their chosen image. We know that you deserve to feel special, and that comes about by looking fantastic. There's no reason you should follow the crowd; Theodora wants women to be followed, to be the ones who set the fashion trends.

The way you dress reflects who you are, and the carefully selected brands and garments you'll find at Theodora allow you to express yourself in how you dress. It's a wonderful feeling when you break free from the norm and choose what you love, and that's part of the Theodora mission: to give women the chance to wear stunning clothes that are what they want, not what the market determines.
Outstanding and Original
A great part of the Theodora ethos is the understanding that there's a wide world out there, a world of colour, creativity, beauty and inspiration. While we source our products mainly from top US female designers and manufacturers, we like to explore the world of international fashion and culture so our customers can see what's happening elsewhere.

Each month Theodora showcases an outstanding and original brand from overseas. We do this to give women in the international fashion industry a showcase through our site and support diversity in fashion, and to deliver our customers a taste of other cultures. This is what fashion is built upon: the spread of ideas and innovations from across the world, without which we would not have such a magnificent and engaging collection to offer you.